I am on the team !!! I am on the team !!! I am on the team !!!
After missing all the calls which came while we were driving back from our long road trip from Malaysia. I finally received the all important email from
My Little Shoebox
coordinators last week. It was a real torture keeping the secret but now I can finally tell everyone that I'm on the design team. I cannot wait to get to know all the 21 talented ladies to the team. Please do visit the MLS blog for the entire list.
Here is one of my MLS layout to share:

The flowers just make everything seem so peaceful here. And you know that I've been hoarding my MLS papers just my looking at my layout.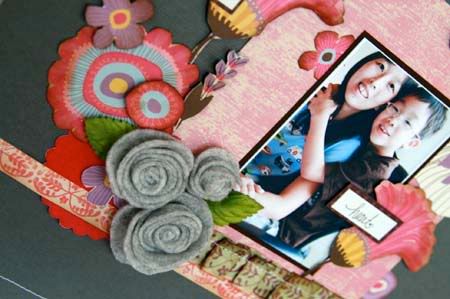 I love my handmade felt flowers.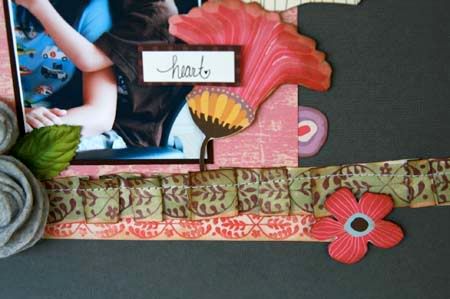 Some stitching on the paper.