May 7th, 2010

I had to grab the cone label off the cone before it got all messy with melted ice-cream.


(

all the details ...Collapse

)
Our very first time at a free cone day event. The kids had a blast waiting for their free cones and Riley just couldn't believe that he could actually have one entire cone all by himself.

Using up most of the scrap laying on my table.


(

details are here ...Collapse

)
This boy loves trying new foods. I guess he is the adventurous one in the family. In this picture, he had just seen the bowl of green apples and just had to grab on to try. He managed to chomp down 3/4 of it before he called it a day.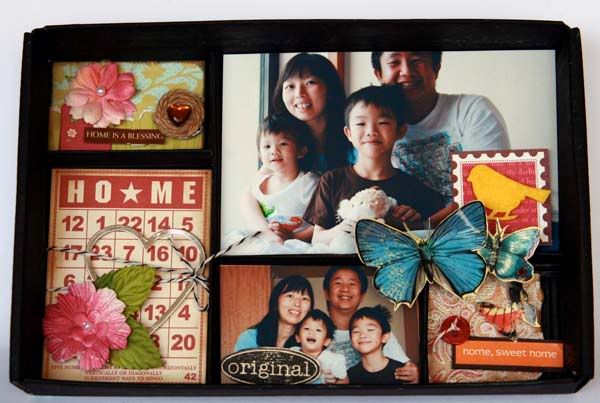 All completed a ready for display.


(

details ...Collapse

)
Well technically it's not a box, just the lid was altered. I've been very tempted to buy one of the photo tray from 7G but the price was putting me off so I tried to make one with one of the many boxes I have been hoarding. The result wasn't too bad but the next time I would look for a nicer shaped lid.