March 12th, 2010
Ed's Sketch
. This Pink Paislee paper just shouts happy and the flower matches the more somber patterns of the black and white Making Memories paper.
Somedays my son and I just cannot see eye to eye but I want to remind him that I still love him no matter how many times he gets on my nerves. The school break starts today once school is over and I hope we can spend some quality time together.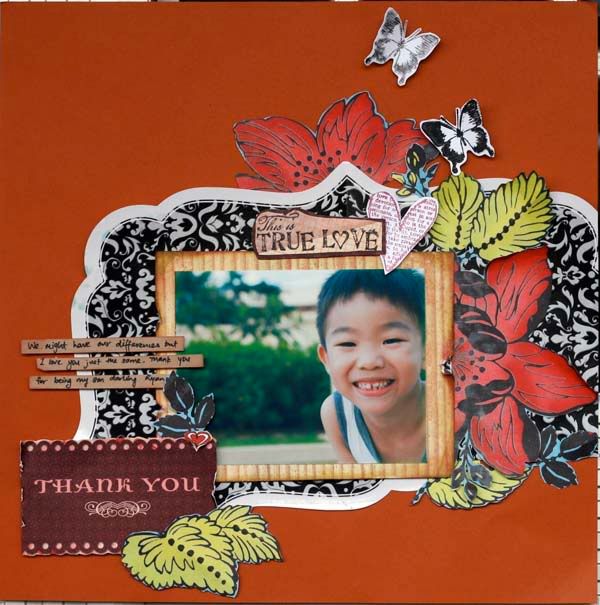 (
details ...
Collapse
)
Time for another sketch at
Here's a page using mostly Lily Bee stash. Even the apple and orange became fun toys when he is around.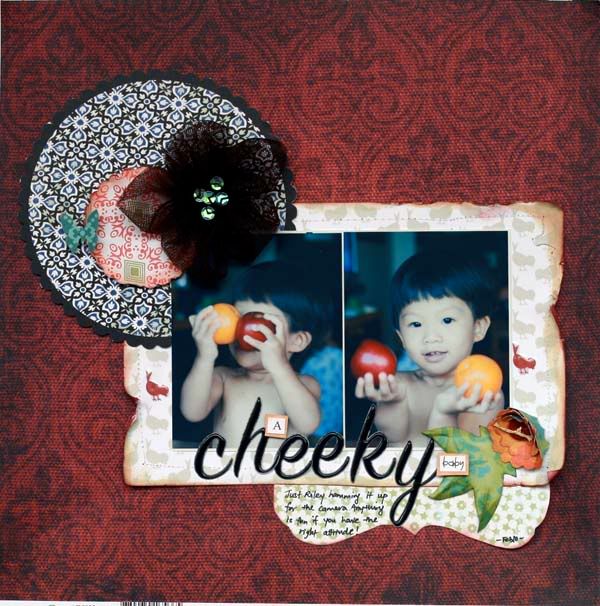 (
details ...
Collapse
)
Yes he is the one most likely to be up to mischief when it's way to quiet in the house. Never without his cheeky smile, the little one has grown up so quickly. He's now trying to master the nursery rhymes and loves singing them to us.