January 18th, 2010
Here's my take which I'm not very pleased with. Just seems a little messy. Looks like the scrapping mojo has gone missing for awhile.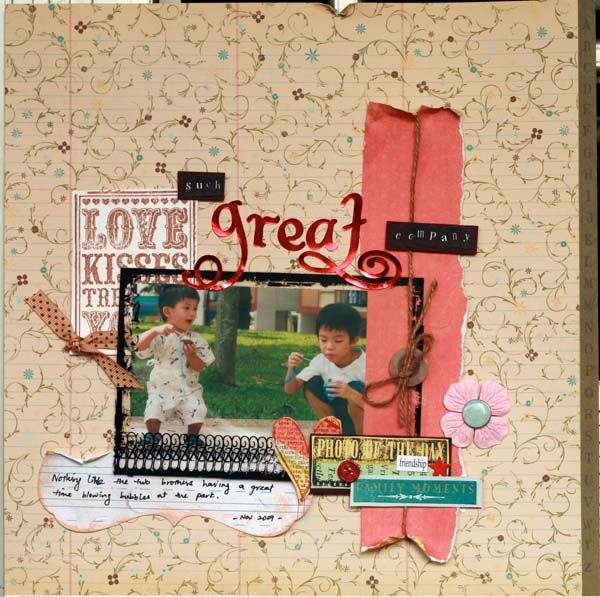 (
click here for more details...
Collapse
)
It's my turn to host the Use Your Stash Challenge over at Groovie Cafe. All that is needed is to include 3 stamp images, 2 ribbons and 1 flower in your layout.
How do you keep yourself sane ?
(
details ...
Collapse
)
Yap I made a New Year resolution this year. A very rare thing I might add but I feel good writing it down. It's a reminder for me to allocate me time for myself. Somedays things just get out of hand but taking those minutes away from it all is something that I need to do. A happy mother will do the kids good as it will mean less shouting and hopefully less punishments in the long run.