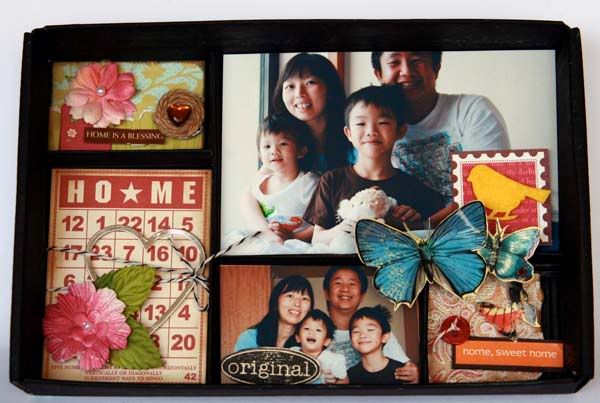 All completed a ready for display.

Supplies:
Bingo Card: Jenni Bowlin
Paper - Making Memories, SEI, Cosmo Criket, GDC Studio
Twine - YSS
Flowers, Leaves - Prima
Others -button, felt bird, twine
Sticker - 7G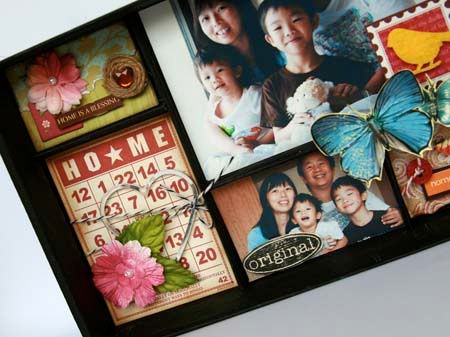 I like the Prima flowers all misted with black cherry glimmer mist.



The cute felt bird was a lucky find form Daiso.



A picture of the back of box just to prove that it's really a box lid.

Well technically it's not a box, just the lid was altered. I've been very tempted to buy one of the photo tray from 7G but the price was putting me off so I tried to make one with one of the many boxes I have been hoarding. The result wasn't too bad but the next time I would look for a nicer shaped lid.