I had to grab the cone label off the cone before it got all messy with melted ice-cream.

Supplies:
Paper - Sassafras Lass
Tag : K&Co
Mask : Tim Holtz
Mist: Tattered Angels
Stickers: DoodleBug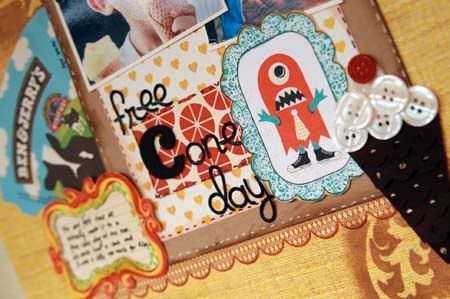 The little monster screaming for ice-cream. LOL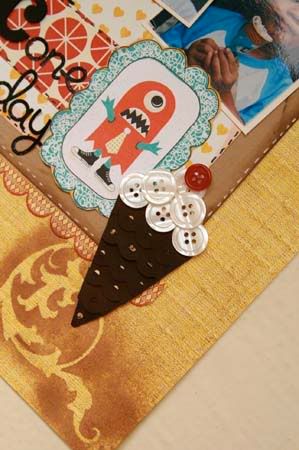 My ice-cream all made out of buttons. The cone is made up of cardstock punched with a Fiskar edge punch. and layered over one another.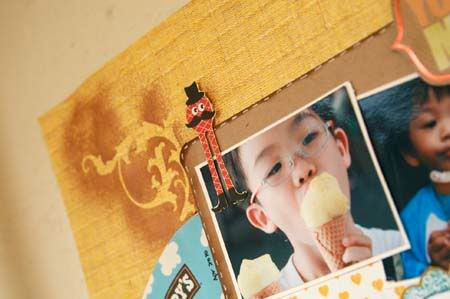 Some masking at the side

-- Check this out. The layout was mentioned on Laine's blog this Wednesday !!! ---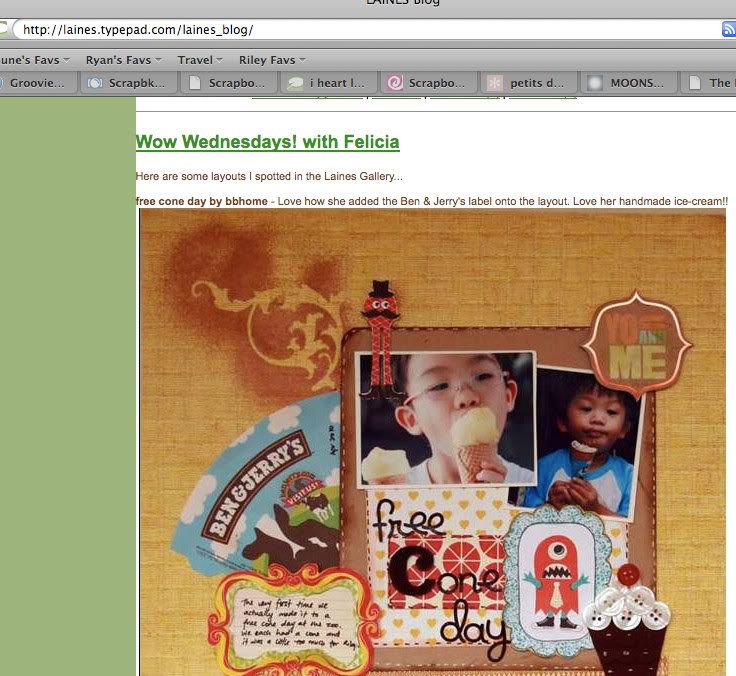 Our very first time at a free cone day event. The kids had a blast waiting for their free cones and Riley just couldn't believe that he could actually have one entire cone all by himself.