Gosh I never knew I could be so busy with just two kids but every day goes pass do quickly. Finding time to sit down and look at my scrapbook supplies has been such a challenge but the results have been rewarding. Here is the second version of a page that I tried to complete this morning. I hated the first one so much I had to tear it out and make a new one. At least this one is more satisfactory. Where is the scrapping fairy dust when I need it ?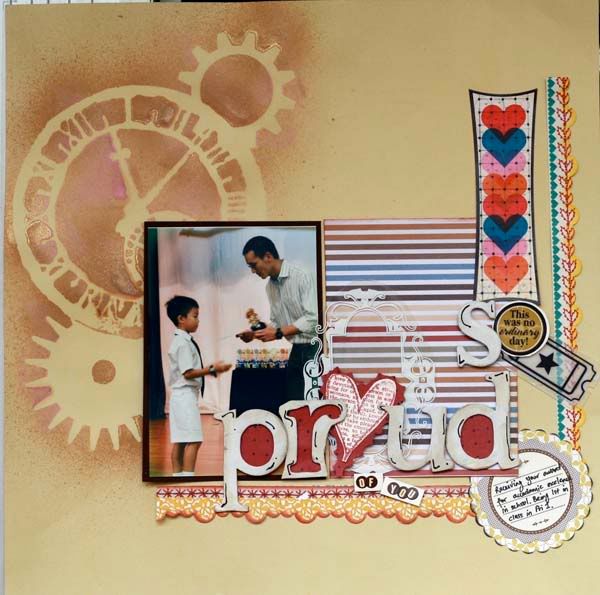 Using my old SEI papers as background.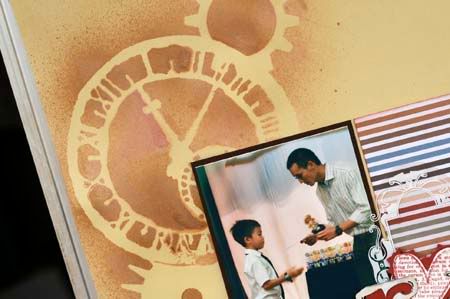 Playing with my mask and mist again.



Using some almost forgotten letter chipboards from Scenic Route. Gave it a coat of white paint, distressed it a little and then added some simple doodles.