Here's my entry for stash inspired challenge 4 at HappyScraps. The challenge is to use your boyish / masculine stash to inspire you to create a layout/project...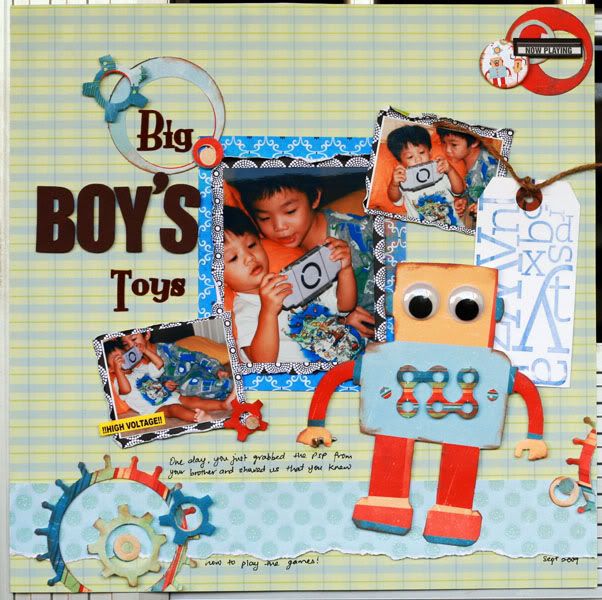 I had to use my robot die cuts from Cosmo Cricket before they turned rusty.




More close ups: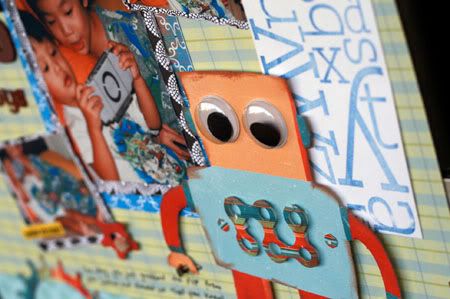 Added goggly eyes for the robot.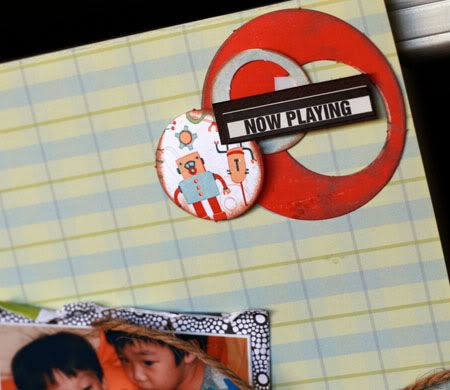 I like that "now playing" sticker from 7G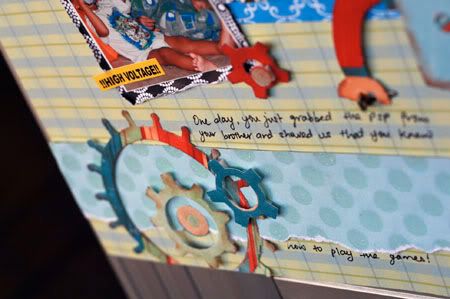 Propped up the gears with pop dots for my texture.